In Brazil, UN chief encourages Olympic Refugee Team to 'show strength,' inspire the world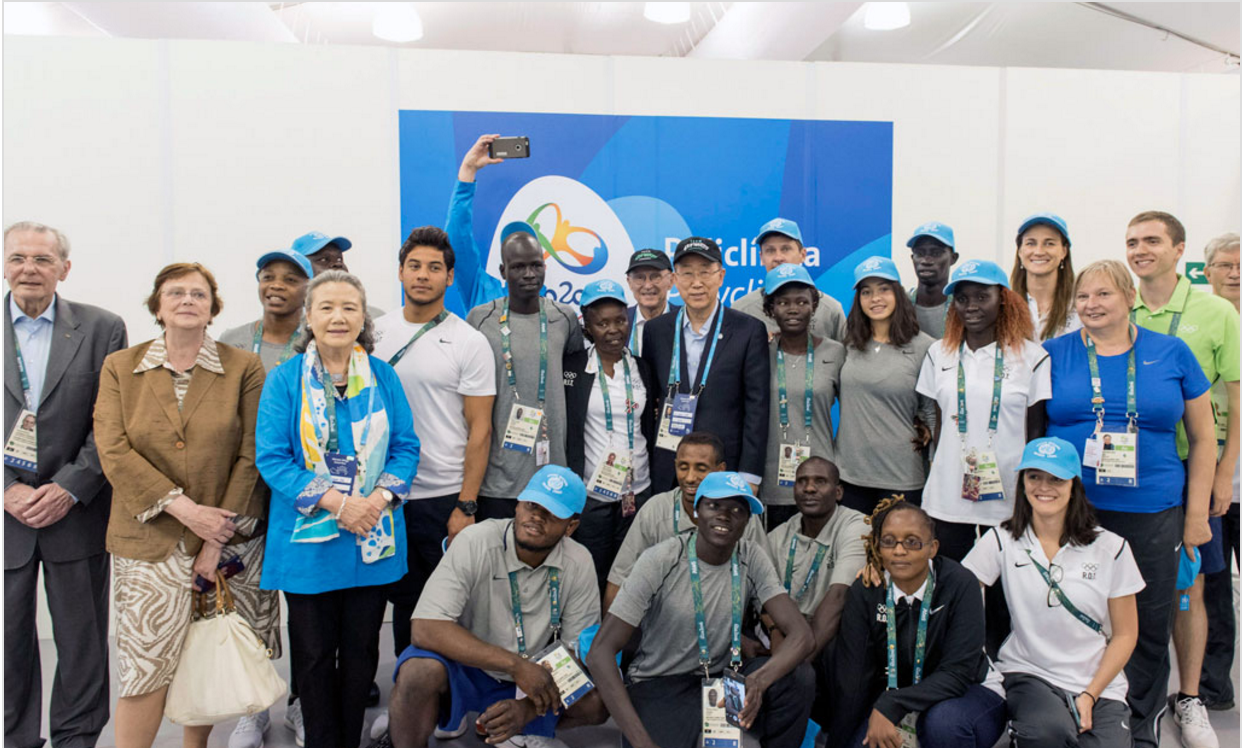 United Nations Secretary-General Ban Ki-moon today paid a visit to the Olympic Village in Rio de Janeiro, Brazil, where he encouraged refugee athletes to show the world their strengths.
"I know you have had very sad, terrible stories and experiences, but you are a source of inspiration for all of us. Your stories are very sad but, at the same time, you can be a source of hope for many people," Mr. Ban told the refugee athletes – from South Sudan, Syria, Democratic Republic of the Congo and Ethiopia – who will make history by participating in the 2016 Olympic Games as part of the first-ever Olympic Refugee Team.
The 10-member team, backed by the Office of the UN High Commissioner for Refugees (UNHCR) and the International Olympic Committee, was created to bring global attention to the magnitude of the global refugee crisis and act as a symbol of hope for refugees worldwide.
"We have 65 million people like you. This is the largest number of refugees and displaced persons, who have fled their homes, since the end Second World War," Mr. Ban said.
With the eyes of at least three billion people around the world on them tomorrow night, "you can show your strength, your capacity to run higher, to run faster, and become stronger," Mr. Ban said. "You have to show this!"
Their message to the world will really motivate and inspire people around the world to send a helping hand, the UN chief said.
This evening, Mr. Ban was scheduled to meet with the President of the International Olympic Committee, Thomas Bach. And tomorrow, he is slated to participate in the Olympic torch relay and the Games' opening ceremony.
http://www.un.org/apps/news/story.asp?NewsID=54629#.V7Hg-JMrKIZ